The eldest event in the world dedicated to street musicians in the historic center of Ferrara, a UNESCO World Heritage Site.



TIMETABLES:
COMACCHIO (August 22): from 21:30 to 24:00
_______________
FERRARA (August 23-26):
from 20:00 to 24:00, City Center
from 24:00 to 03:00, Massari Park
_______________
FERRARA (Sunday 27 August): from 17:00 to 21:00
22nd AUGUST 2023
Every year the Festival begins with the historic preview of Comacchio.

It is a unique opportunity to listen to artists in the magical context of this city.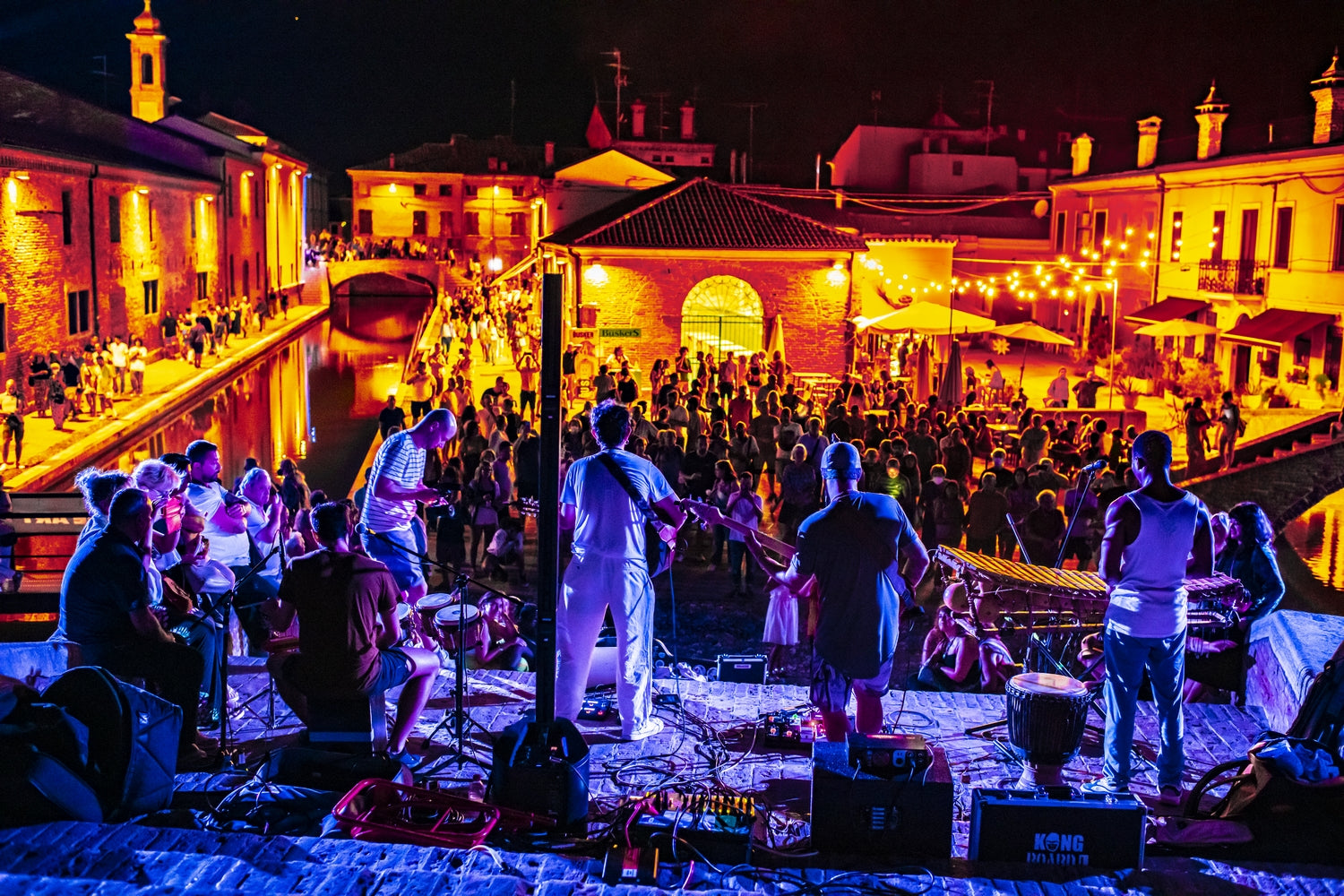 23-27th AUGUST 2023
Opening at 19:00 and shows from 21:00 to 24:00 with buskers musicians and various artists.
Workshops, talks, food village and crafts market.

After midnight the Festival will continue with the Puedes DopoFestival at Parco Massari.